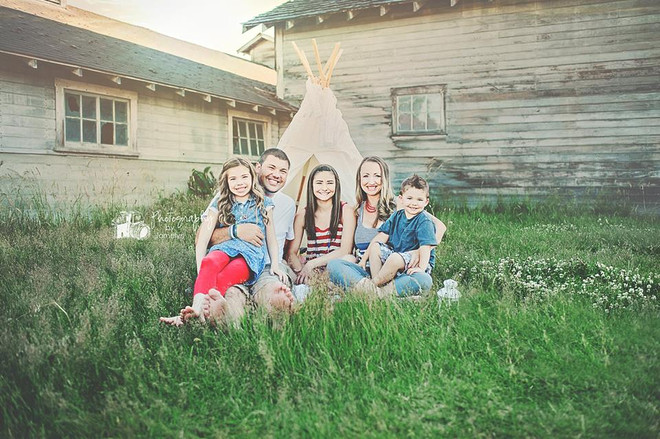 I am a wife to a wonderful husband who is supportive and loving and a mother to three wonderful, beautiful, spunky children! My family is what motivates me to become a better person. These are the days I wish to cherish always - it helps with some great photos!

For as long as I can remember...before digital was born I have always loved photography and taking pictures. There is something to be said about someone who can make a picture not just take one. I love making someone feel comfortable behind the lense to help them shine! Everything I see I look at in a different light. I see what could not what should; I see deeper than what it is. I love being creative and enjoy making art! I push myself to be a better person and to learn something new everyday. I strive to shoot that photo that makes you speechless...the kind of photos that make you realize how important photos are.

Photos are more than just a click and print. Your photos should speak to you in YOUR way...and I intend to get them just that way. We all have different styles and I will work with you to find yours. I like to think I can adapt to anyone and can work with all different personalities - especially yours!

We can sit down over coffee and chat or chat on the phone about what you are looking for...would love to hear from you!



I promise to take my time with you and listen to your ideas. I am patient and understanding and look forward to what we can come up with together.